the ideal man in Artoll – Bedburg Hau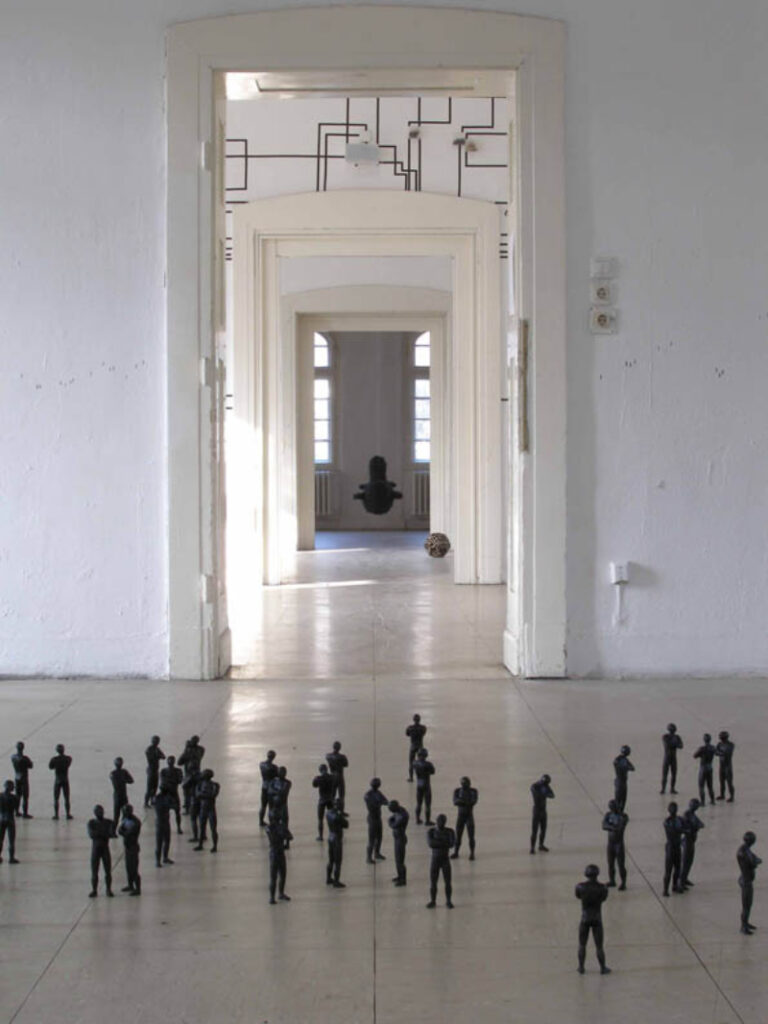 Artists and scientists seek the ideal man!
What is the ideal man? What is the ruling image? What do men think themselves? Will the traditional relationships ever change? Are we going to interact differently? Is there a new man coming? What started as a personal search of Anja Sijben for the ideal man, expanded in January 2011 in a collaboration between international artists and scientists. Four weeks of work, discussions and exchange in a laboratory situation in ArToll, Bedburg Hau, Germany. All finalized with two days of exhibition, lectures, workshops and activities.
Attending artist:
Naomi Akimoto (jp) Casper ter Heerdt (nl) Nicolaj Dudek (de) Elaine
Vis (nl) Michaela Kuhlendahl (de) Matthijs Muller (nl) Milan Gies (nl) Heather Allen (uk) Guda Koster (nl) Anja Sijben (nl)
With these artists and 11 scientists and experts, a booklet "the ideal man" was made.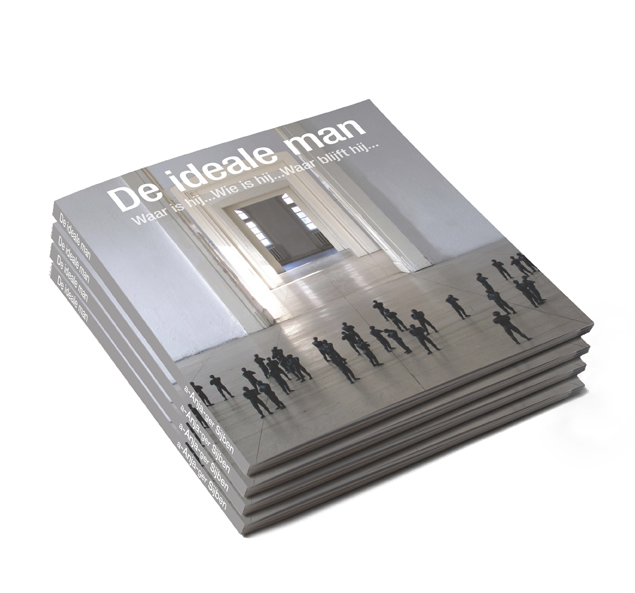 The Ideal Man
Who is he…. Where is he…. Where is he?
An inspirational book in which artists, scientists and experts by experience shine their light on the theme of the ideal man. The book is for everyone who wonders about, opposes, longs for or is just curious about the ideal man.
A book full of personal dialogues and color photographs of works of art; the obedient man, the playing man and even the normal man is covered! The book invites you to sharpen or broaden your understanding of the way you have so far built up an opinion about the ideal man.
"Men are vulnerable, opinionated and weak. When it comes to solidarity, their individualism gets in the way quite a bit." Henk van Gemert
"As a child in the 50s and 60s, I was raised with the expectation that my ideal man ('the right man for me') would one day appear and give me a push into a happy future. Since he never arrived I can only assume he got lost along the way."– Heather Allen
"Men – show your strength, go hunting, measure up to other men and roar! Go back to nature and become the ideal man." – Guda Koster
With contributions from Anja Sijben, Anne-Marie Bonnet, Bert Overbeek, Casper ter Heerdt, Dylan van Rijsbergen, Elaine Vis, Ger Groot, Guda Koster, Heather Allen, Henk van Gemert, Ine Geraedts, Jules Sturm, Karin Hamaker-Zondag, Lauk Woltring, Matthijs Muller, Michaela Kuhlendahl, Milan Gies, Nicolaj Dudek, Ruud Kaulingfreks and Wout Ritzema
Are you ready to find the ideal man? Maybe in yourself!
Title: The Ideal Man
Language: Dutch
ISBN: 978-94-6228-545-3
Publisher: Digitalis
Dimensions: 21×21 cm
Number of pages: 84
Soft cover

Consumer price: €15.
Prices are incl. 9% VAT, excl. shipping costs.
Order now from: anjasijben@hotmail.com
More info on the ideal man project on facebook