THE VERDICT – to see or to be seen
More than 100 drawings in an installation, day and night, in a chapel in Heythuysen, the Netherlands until August 29th 2021. Some of the drawings are shown below. The show was on view through glass doors day and night.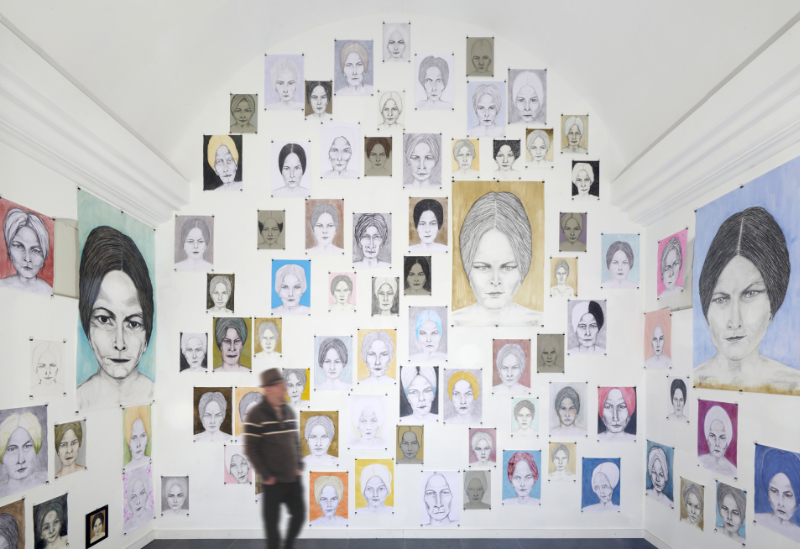 There is a special edition of this installation: a cassette with an etch and a booklet of this installation. See the video (in Dutch) to get an impression.
And to get an impression, some pages of the booklet.
The work Gerlinde L. 3.12.1962 – by Detlef Orlopp inspired the artist Anja Sijben to a process lasting several months, drawing this photograph. She was in touch with this (im)acquaintance day after day, and every time in a different way. Many aspects of Gerlinde come to the fore in this series and installation; do we see the lady in the photo, or Anja's own reflections??